You're Invited to our Fashioning Technology Showcase
Join us from 6pm on Friday the 24th of February at the Precinct's Dimbin-Mil Seminar room for a showcase of work created during Cyber Palace's Fashioning Technology workshops held throughout 2022.
There will be soft circuitry and textile works on display. We will have artist talks from some of the workshop participants as well as presentations from industry leaders within e-textiles and creative technology. You can pick up a free copy of the Fashioning Technology catalogue containing work produced by the artists who participated in the workshops.
Featuring Presentations from Industry Leaders
Mika Satomi
Mika Satomi is a designer and an artist working in the field of e-Textiles, Interaction Design and Physical Computing. She often collaborates with musicians and performers creating technology embedded costumes and interactive systems.
Her work as Kobakant with Hannah Perner-Wilson is an important resource for anyone working with e-textiles. Mika is a guest professor at the Weissensee Art Academy Berlin. Mika is based in Berlin and will be joining us via live stream for the event
---
Steph Piper
Steph Piper is a creative technologist who is passionate about maker culture, hardware development and edutech. She is the Community Engagement Coordinator at the university of Southern Queensland, running the USQ library Makerspace.
Steph creates a range of products and artworks. She will be presenting her recent creation – GlowStitch. GlowStitch is a range of machine sewable LED strips that make it easy to add lighting to a range of creative projects. It is fully open source. Steph will be presenting a hands on workshop in Glowstitch the following day (Saturday 25/2) at Cyber Palace.
Exhibition/Artist talks from
Suzon Fuks
Suzon Fuks is an interdisciplinary "artivist" whose work bridges art, science & the environment, using wearable art, bookmaking, photography, video, interactive technologies, all driven by her movement practices.
---
Sharka Bosakova
Imagination and inner creativity are natural ways for me to interact with the world around me. As a child, I was immersed in my own world, giddily travelling down the rabbit hole of creation on many occasions, exploring traditional techniques passed down through my family lineage while also exploring my "no-rules" methods.
---
Cathy Godwin
Cathy is an emerging artist who explores the forms and patterns of the world around her through acrylics and sculptural weaving. She is particularly drawn to the Mangrove and Wetland environments of Moreton Bay and her woven jewelry reflects the amazing patterns of phytoplankton, zooplankton and diatoms.
---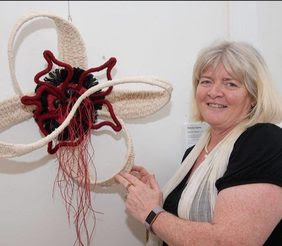 Felicity Clarke
Felicity Clarke has always been a textile and mixed media artist. She creates works which are bespoke and self-designed. Felicity's primary source of inspiration comes from replicating images of nature and the world around us, using non-traditional upcycled materials, along with recognisable fibres, textures and mediums in a 3D or sculptural format. Recently, her work involves exploring internal landscapes of the mind and body while working through her own disability and PTSD.
---
Leah Emery
Leah Emery has been an internationally exhibiting textile artist for over 20 years. Her practice is concerned with packaging often difficult content in a shell of mirth and whimsy to pursue her storytelling.
---
Rebecca Healy
Rebecca Healy is a maker who often works with knitting and crochet to make complex patterns and objects.
---
Yulia Bouka
Yulia Bouka is a highly interdisciplinary artist with an interest in technology, fantasy and interaction. In her recent work Body-Magic, she invited participants interface with projected characters through restrictive biometric jewellery. Co-opting the power of cognitive devices Body-magic pits the body against itself.
---
Tara Pattenden
Tara Pattenden is an interdisciplinary artist, creating performances, sculptures and installations. She has been building wearable instruments with soft circuitry over past fifteen years. Tara runs Cyber Palace and has been facilitating the Fashioning Technology project.
---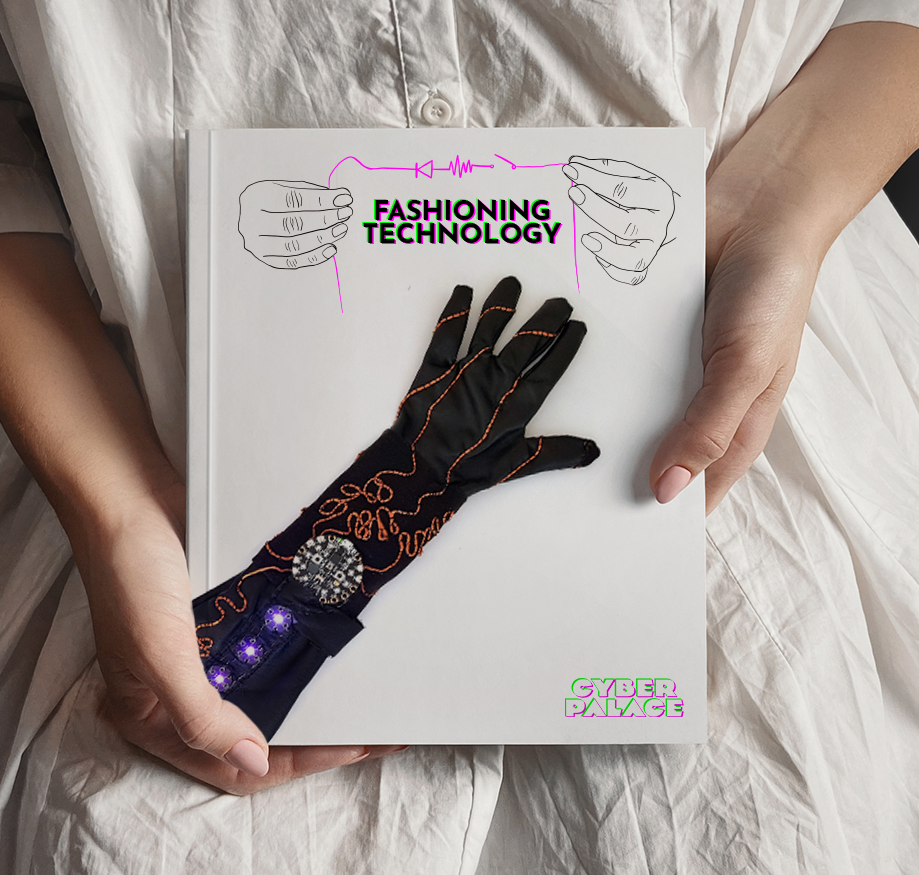 Fashioning Technology Catalogue
Pick up a free copy of our catalogue featuring works from the workshop participants.
This project is supported by the Creative Sparks Fund. The Creative Sparks Fund is a partnership between the Queensland Government and Brisbane City Council to support local arts and culture in Brisbane.